This summer might have been all about the big floppy sun hat, but this season, hats for women are taking a turn for the minimal with just a touch of cozy. We're looking at hats as more of a hair styling accessory than an actual head covering, because let's face it: the nineties are officially back. And with nineties trends come a whole lot of hair accessories. But this fall, let's focus less on the butterfly clips and more on knitted crochet headbands and covers that pair perfectly messy buns and ponytails.
While not always your immediate go-to, this type of head accessory is actually a must-have for your fall outfits as the weather gets colder. In a knitted crochet make, yes, these accessories are cute and stylish, but they are also practical. The knit feel helps keep your head warm, which for those of you with thin hair will feel like a life changer. Plus, on those days when we wear our hair up in a messy bun or ponytail, we all need something more on our heads to help keep us warm. Yes you can wear a scarf, but wouldn't it looked even cuter paired with a matching headband or hair accessory?
We'll let you in on the real secret to why these knitted crochet messy bun hats are such a hit: you'll never face a bad hair day in the fall or winter again. Does the cold air make you sleepy, cutting away from your important grooming time each morning? Don't even get us started with that impending daylight savings time in early November that will really mess up hair care schedules. These knitted crochet hats for women are going to become your favorite accessory; they will get you through those difficult hair days when you just need a bun that is unintentionally messy to look like you planned it that way. Just slip on one of these knitted crochet messy bun and ponytail hats or headbands, and you've turned a mess into something strategically well crafted.
From the "minimalist" moment to the abstract or thin band to wind, even chunky knit to skinny, these knitted crochet messy bun and ponytail hats put a complete spin on the woolen knit essential, all while providing the warming benefits and protection from wind burn you know you need. So, if you're ready to retire your go-to beanie or baseball cap, grab one of these knitted crochet hats for women for a cozy and warm fall season look.
Not sure how to wear this new knitted crochet headband trend for fall? Here's where to start, how to style, and how you'll look.
Portolano Wool Knit Headband
The chunky knitted crochet headband in gray is a key part in a quintessential fall look. Wear it with jeans and a long sleeve tee for a go-anywhere seasonal outfit.
PORTOLANO
Wool Knit Headband
SPLENDID
Long Sleeve Crewneck Tee
FRYE
Jolene Ankle Bootie, Size 5.5 M - Brown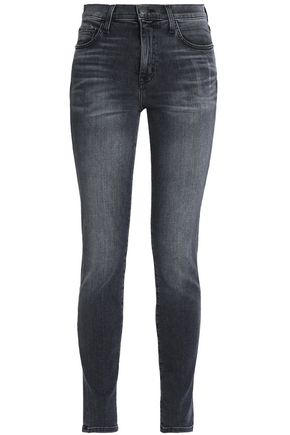 CURRENT/ELLIOTT
Woman Faded High-rise Skinny Jeans Dark Gray Size 28
Inverni Virginia Cable Knit Cashmere Headband
If you want a knitted crochet headband that's even cozier, look for one made with a chunky braided knit. This one in white pairs well with a perfect-for-fall sweater dress and classic black ankle boots.
INVERNI
Virginia Cable Knit Cashmere Headband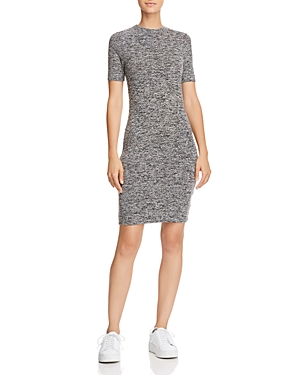 FRENCH CONNECTION
Sweeter Sweater Dress
VIONIC
Kennedy Ankle Bootie, Size 9 M - Black
HUNTER
Original Tall Cable Knit Cuff Welly Boot Socks, Size Medium - White
UGG
Braided Knit Headband
We love this braided style of knitted crochet headband from UGG. The warm yet subtle salmon tone is perfect for fall, so you can pair it with either neutrals or brighter colors and it should still work well.
UGG
Braided Knit Headband (Lantana Pink) Headband
UNRAVEL
Cotton jersey sweater
AQUATALIA
Avery Weatherproof Sneaker, Size 11 M - White
SANCTUARY
Peace Release Hem Cargo Pants, Size 27 - Black
Reinhard Plank Hats 
Rox Raffia-Knit Headband
This style by Reinhard Plank Hats is back to the thinner-knit style, and brings with it a cute and feminine floral-inspired design. This cozy little headband works well with heavier jackets because it adds some balance to an outfit.
REINHARD PLANK HATS
Rox Raffia Knit Headband - Womens - Navy
BAGATELLE
Faux Leather Puffer Jacket, Size Large - Brown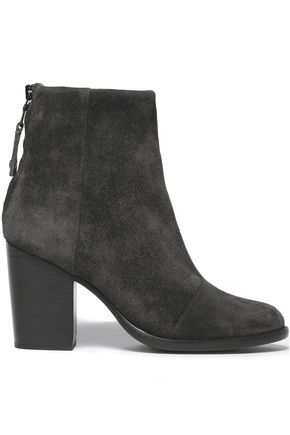 RAG & BONE
Woman Suede Ankle Boots Gray Size 35
TIBI
Shift Dress With Sculpted Sleeve
Scala
Knit Headband w/ Beads
This headband features a cute embellishment over its chunky knit makeup. It looks cute with an understated outfit, so we recommend a gray sweater and corduroys.
SCALA
Knit Headband w/ Beads (Ivory) Headband
VINCE
Braided V-Neck Sweater
TONY BIANCO
Fraya Ankle Bootie, Size 7 M - Black
CURRENT/ELLIOTT
The Stiletto corduroy jeans
Eugenia Kim Lula Knit Headband
Eugenia Kim's Lula knitted headband is made with a crafty and chunky braided technique. This piece teams well with anything, but we recommend a fall jumpsuit with an oversized jacket.
EUGENIA KIM
Lula Knit Headband
AVEC LES FILLES
Faux Shearling Biker Jacket, Size Medium - Brown
MATISSE
Moscow Chelsea Boot, Size 7.5 M - Black
MADEWELL
Mosswood Jumpsuit
San Diego Hat Company 
Overlap Knit Headband
With its oh-so-perfect-for-fall coloring, this knitted crochet hair accessory is an essential. Team yours with a chunky cable knit sweater for maximum effect.
SAN DIEGO HAT COMPANY
KNH3444 Overlap Knit Headband (Red) Headband
PRESS
Oversize Cable Sweater
CHLOÉ
Rylee Low leather ankle boots
SET
Solid Mini Skirt
Nirvana Designs Crochet Ear Warmer Headband
As we get deeper into fall and the temperature continues to drop, you're going to want a really warm knitted crochet headband. Luckily, this option from Nirvana Designs does just the trick. It also features an intricate pattern within the knit for a distinctive look.
NIRVANNA DESIGNS
Crochet Ear Warmer Headband, Size One Size - Black
VINCE
Cable-Knit Wool-Blend Tunic Sweater
JOSEPH
Glossed-leather ankle boots
RAG & BONE
Bella high-waisted flare jeans
Kate Spade New York Bow Knit Headband
Kate Spade New York's iteration of the knitted crochet headband is ultra feminine with its sleek bow design. The style comes in a few colors, but we love it in black paired with a more colorful outfit.
KATE SPADE NEW YORK
Bow Knit Headband - Black
SCOTCH & SODA
Lurex Long Sleeve Top
YOSI SAMRA
Samara Foldable Ballet Flat, Size 8 M - Beige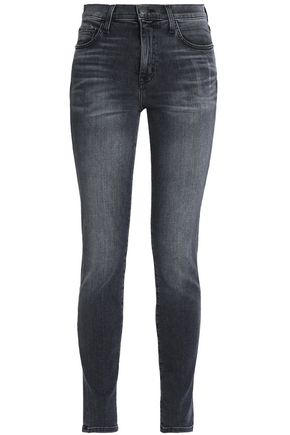 CURRENT/ELLIOTT
Woman Faded High-rise Skinny Jeans Dark Gray Size 28
Missoni Zigzag Knit Headband
This knitted crochet hair accessory from Missoni has a higher price point than most, but it is well worth that price with its intricate pattern throughout the knit work. Wear it with a lot of denim to balance out the design.
MISSONI
Zigzag Knit Headband - Womens - Black
NOBODY DENIM
Scout Shirt Broken In - Blue
TONY BIANCO
Fraya Ankle Bootie, Size 7 M - Black
RAG & BONE
Skinny jeans
Urban Outfitters 
Slouchy Knit Fiddler Hat
Not sold on the headband but still interested in the knitted crochet style? This slouchy knit hat from Urban Outfitters is just what you'll want. Wear yours casually with jeans, boots and a comfy sweater.
URBAN OUTFITTERS
Slouchy Knit Fiddler Hat - Beige at Urban Outfitters
PESERICO
Knit Boatneck Sweater
ARA
'Page' Waterproof Gore-Tex Ankle Bootie, Size 10.5 M - Black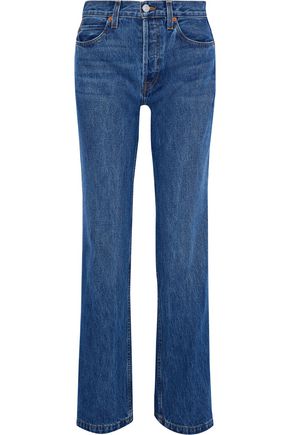 RE/DONE
Woman High-rise Straight-leg Jeans Mid Denim Size 26