Mimi Luzon Makeup for Beauty, Winter 2020
Homepage

>

Beauty

>
3 per row
4 per row
6 per row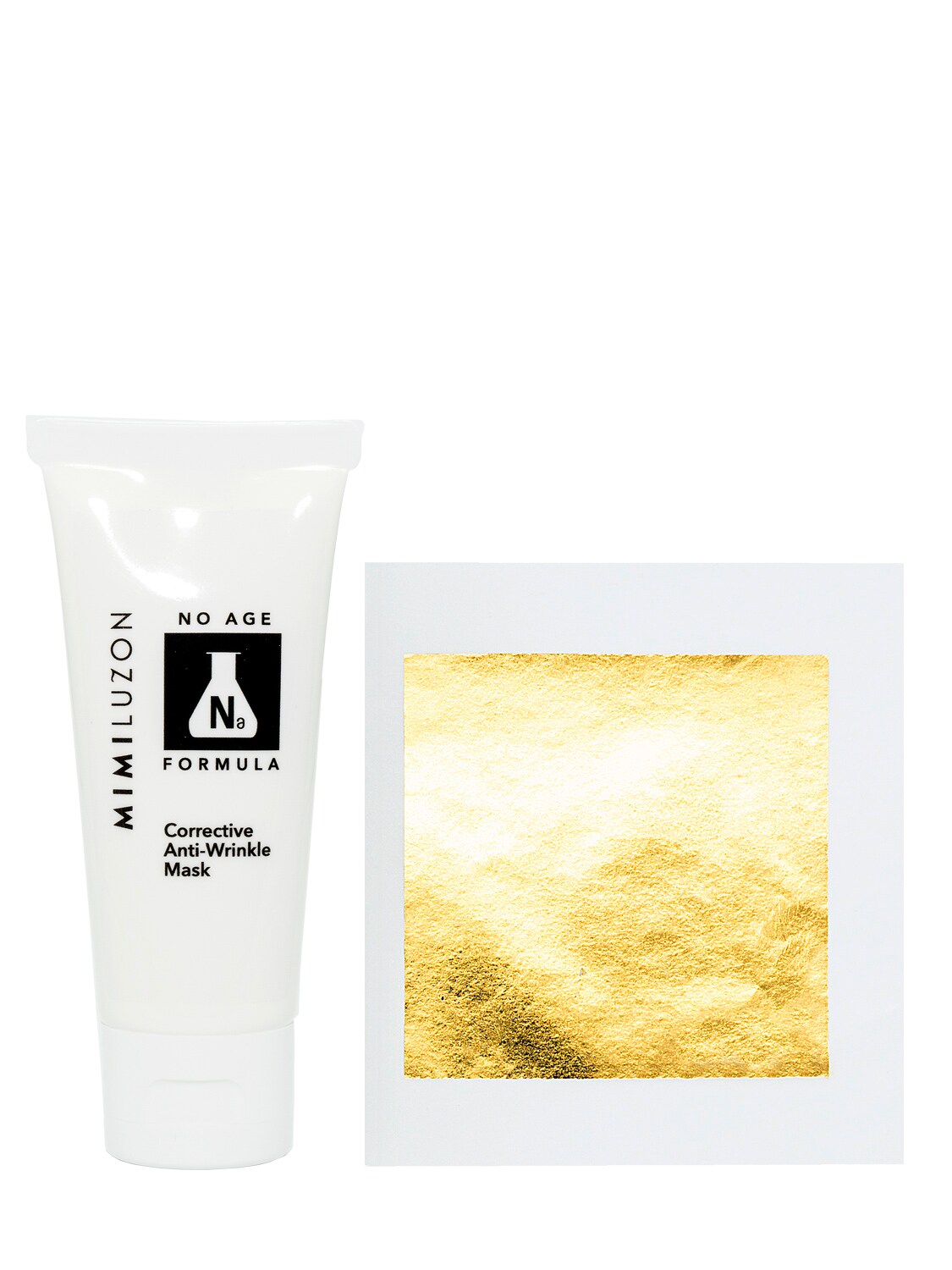 Mimi luzon
24k Pure Gold Face Treatments
$457
At Luisa Via Roma
Includes 4 treatments: 60ml Corrective Anti-Wrinkle Mask and gold leaf foil sheets. Anti-aging. Antioxidant. Helps treat acne and skin infections. Reduces redness. Evens skin tone. Reduces the appearance of fine lines. Promotes cellular renewal. Protects collagen and elastin. Supports natural collagen production. For a radiant glow. HOW TO USE: ,Use after cleansing, Apply Corrective Anti-Wrinkle Mask and massage until absorbed, Apply another a thin layer of Corrective Anti-Wrinkle Mask, Gently place gold leaf foil: one on each cheek and half a sheet on forehead and chin, Leave for 10 minutes, Remove by wetting fingers and massaging in circular movements, Continue to massaging until treatment has dissolved. CONTAINS: ,Hyaluronic acid, Coenzyme Q10, Red tea buy from Luisa Via Roma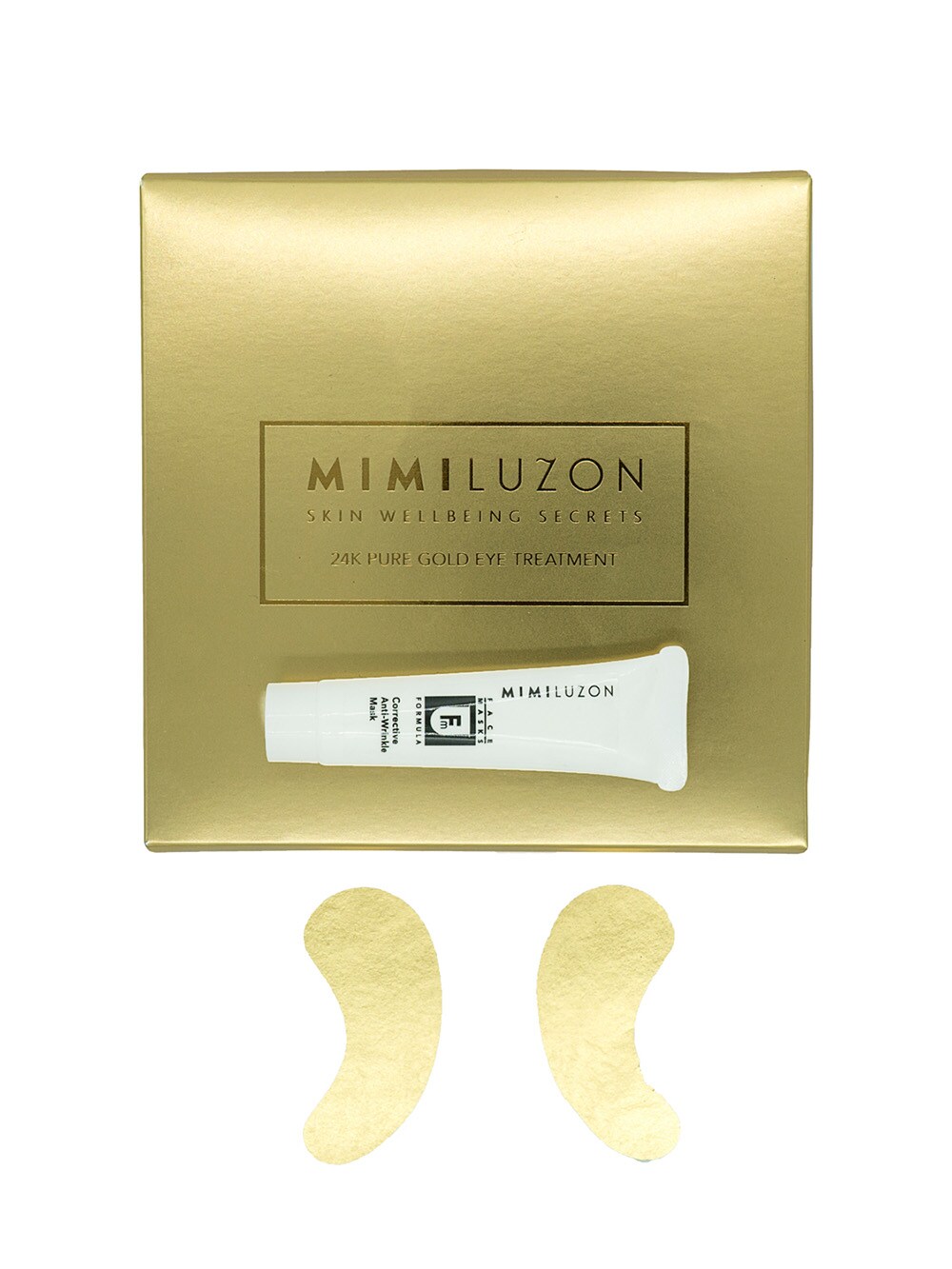 Mimi luzon
24k Pure Gold Eye Treatments
$297
At Luisa Via Roma
Includes 3 treatments: 15ml Corrective Anti-Wrinkle Mask and under-eye shaped gold leaf foil sheets. For all skin types. Anti-aging. Antioxidant. Reduces dark circles and puffiness. Reduces the appearance of fine lines. Promotes cellular renewal. Protects collagen and elastin. For a radiant glow. HOW TO USE: ,Use every 15-21 days, Use after cleansing, Designed to be used on the under-eye area, Apply Corrective Anti-Wrinkle Mask and massage until absorbed, Apply another a thin layer of Corrective Anti-Wrinkle Mask, Gently place gold leaf foil, Leave for 10 minutes, Remove by wetting fingers and massaging in circular movements, Continue to massaging until treatment has dissolved. CONTAINS: ,Hyaluronic acid, Coenzyme Q10, Red tea buy from Luisa Via Roma
Mimi luzon
24k Pure Gold Dust
$99
At Net-A-Porter
Mimi Luzon's '24K Pure Gold' skincare collection is inspired by an ancient treatment used by Cleopatra - it's said that the Egyptian pharaoh would apply pure gold to her skin each day to maintain a youthful appearance. This powdered treatment harnesses the power of cosmetic-grade gold leaf and can be used in any moisturizer or face cream to improve elasticity, firmness and tone, while boosting blood circulation for a more radiant complexion. - Reduces scaliness and wrinkles - Improves skin metabolism -Instructions for use: - Add one spool into a jar of your face cream using the included tool Ingredients: Pure 24k gold buy from Net-A-Porter
Mimi luzon
Cyber C Face Cream in Beauty: NA.
$232
At REVOLVE
Mimi Luzon Cyber C Face Cream in Beauty: NA. Mimi Luzon Cyber C Face Cream in Beauty: NA. Turn back the hands of time with Mimi Luzon's Cyber C Face Cream. This highly concentrated cream contains a stabilized form of Vitamin C along with a rich blend of emollients to help counteract wrinkle formation, fade age spots and fully nourish the skin for a more youthful looking appearance.. Reduces hyper-pigmentation and the appearance of fine lines and wrinkles. Provides antioxidant protection. Suitable for all skin types. 1 fl oz/ 30 ml. Apply generously to clean skin for best results. Best used with: Mimi Luzon Cyber C Serum. MLUZ-WU6. 7290016111163. With over 30 years of experience under her belt, celebrity esthetician Mimi Luzon developed her eponymous skincare line with the goal of addressing a multitude of skin needs. Her high-performance treatments combine active ingredients with cutting-edge technologies, staying true to her vision of creating the most advanced skincare treatments possible and providing her clients with smooth, healthy, radiant skin at any age. buy from REVOLVE
Mimi luzon
24k Pure Gold Eye Treatment
$249
At Net-A-Porter
Skin wellbeing expert and celebrity aesthetician Mimi Luzon believes that facials should be a part of your daily skincare routine, as regular preventative measures are more effective than single sessions. That's why she developed her coveted '24K Pure Gold' treatment for the delicate skin around the eyes - the combination of the 'Corrective Anti-Wrinkle Mask' with gold leaf foil improves elasticity, texture and tone. Peach extract, Red Tea and Hyaluronic Acid soothe redness and restore moisture for a firmer, healthier appearance. - Promotes and stimulates skin cell renewal and collagen production - Helps alleviate dark circles and puffiness - Reduces dryness and fine lines -Instructions for use: - Clean your skin with a gentle cleanser and apply the 'Corrective Anti-Wrinkle Mask', massaging the product under the eyes until fully absorbed - Gently place the gold foil under the eyes and leave on for 10 minutes - To remove, wet your fingers and massage in circular motions until mask has dissolved - Corrective Anti-Wrinkle Mask: 60ml/ 2fl. oz. Gold Mask ingredients: Pure 24k gold; Corrective Anti-Wrinkle Mask ingredients: Purified Water (Aqua), Acetyl Hexapeptide-8, Palmitoyl Oligopeptide, Palmitoyl Tetrapeptide-7, Pseudoalteromonas Ferment Extract, Simmondsia Chinensis (Jojoba) Seed Oil, Prunus Armeniaca (Apricot) Kernel Oil, Hyaluronic Acid, Laureth-7, C13-14 Isoparaffin, Co-Enzyme Q10, Aspalathus Linearis (Red Tea) Extract, Squalane, Glycolipids, Polyacrylate-13, Anthemus Noblis (Chamomile) Extract, Salvia Officinalis (Sage) Extract, Citrus Aurantium Flower (Neroli) Extract, Phenoxyethanol, Ethylhexylglycerin buy from Net-A-Porter
Mimi luzon
Cyber C Lip Balm in Beauty: NA.
$70
At REVOLVE
Mimi Luzon Cyber C Lip Balm in Beauty: NA. Mimi Luzon Cyber C Lip Balm in Beauty: NA. Mimi Luzon's Cyber C Lip Balm provides immediate hydration to dry, chapped lips. In addition to its instant moisturizing properties, it effectively fights signs of aging caused by sun exposure and free-radical damage. Vitamin C provides antioxidants and stimulates collagen synthesis, restoring your lips' youthful qualities as well as defending them against harsh external conditions.. Deeply hydrates and protects lips. Fresh citrus scent. Cruelty-free. 5 ml. Use alone or underneath lipstick. MLUZ-WU46. 7290016111828. With over 30 years of experience under her belt, celebrity esthetician Mimi Luzon developed her eponymous skincare line with the goal of addressing a multitude of skin needs. Her high-performance treatments combine active ingredients with cutting-edge technologies, staying true to her vision of creating the most advanced skincare treatments possible and providing her clients with smooth, healthy, radiant skin at any age. buy from REVOLVE
SOLD OUT
Mimi luzon
Hyaluronic Cream, 30ml
$149
At Net-A-Porter
With over 30 years of expertise, celebrity beautician Mimi Luzon is dedicated to improving your skincare routine - her own line of high-performance formulas address a multitude of needs all in one pot. This lightweight, fast-absorbing cream is infused with powerful Hyaluronic Acid that melts into your skin to combat the first signs of aging. It visibly hydrates, tightens and plumps your complexion, leaving you with a glowing, youthful appearance. - Enhances the skin's natural protection barrier - Smooths and refines skin texture -Instructions for use: - Apply evenly to face and gently pat into skin, avoiding the delicate eye area - 30ml/ 1fl. oz. Ingredients: Purified Water (Aqua), Simmondsia Chinensis (Jojoba) Seed Oil, Prunus Armeniaca (Apricot) Kernel Oil, Squalane, Hyaluronic Acid, Laureth-7, C13-14 Isoparaffin, Polyacrylamide, Phenoxyethanol, Ethylhexylglycerin buy from Net-A-Porter