Comfort and style are two ideas that rarely tie together. Wooly sweaters that get too itchy by the end of the day
, along with jeans that are so skinny they're circulation-cutting may look great, but after a certain point in each day you start noticing how your clothes feel on you. And if you can feel the clothes, that means they're not comfortable.
These days always leave me pondering on the age-old question—do I have to sacrifice my comfort in order to dress like a Hadid? Then, I realized my answer has been stowed away in my closet for quite some time: I can easily stay in my comfort zone looking ready for any candid shot with a breathable bodysuit.
While fads come and go, the bodysuit is one that has yet to budge. From 1980s workout videos to today's Insta thirst traps, bodysuits can be considered a godmother to the athleisure trend that plagues the modern fashion scene. While bodysuits and leotards seem like a recent trend, they've been around for quite some time. The leotard was actually invented in the late 19th century by its namesake creator, French gymnast Jules Leotard. They became a staple for athletes around the globe for their comfortable fit that allowed them to maneuver around in ease.
But, this little number didn't make its big break in fashion until the 1940s. Designers such as Claire McCardell and Mildred Orrick manipulated the athletic piece into a snug, long sleeved turtleneck piece that had Harper's Bazaar obsessed. The glossy editorial dubbed the bodysuit as "a new idea, leading towards the 21st century and the cosmic costumes of Flash Gordon's Supergirl," making it a must-have for every woman of the time. They went on to become essential pieces in the 1960s, and gradually transformed into a sexier, more revealing concept. Low necklines, sheer materials, and Jane Fonda's classic leotard and tights combination became the signature look for eager fashion addicts, building the once modest athletic piece into a fusion of style and sex appeal.
Let's hit the fast forward button: nowadays, just about every girl has a bodysuit in her wardrobe. It's the perfect piece for a carefree warm-weather look, just wear a spaghetti strapped suit along with jeans and go conquer your day. But the now basic item is perfect to take us into fall days when you need that simple feel of a carefree top with jeans that you know won't get untucked no matter where your day takes you.
Sure, the form-fitting style looks best suited for off-duty looks in the late spring and summer, but you just need to find the right body suit style and pair it with jeans that are on trend and in style for fall. Find a style with long sleeves, maybe some ribbed detailing, and a bit of crochet or lace to bring in that cozy feel of a good wintery knit. When done right, the bodysuit with jeans trick is an easy and appropriate way to create any type of look, from work to play and everything in between.
Not grasping the concept just yet? Then let us do the work for you. From head to toe and everything in between, this is why a sturdy body suit with jeans combo is going to be at the top of your rotation this season.
The 7 best bodysuits to wear with jeans this season:
For a sophisticated day look: Free People's
Goldie lace bodysuit
Long, laced sleeves and delicate ruffle detailing at the shoulders make this bodysuit from Free People the perfect choice for a daytime look. Wear it in your off-duty hours with jeans and pair it with a pencil skirt for a sophisticated workday look.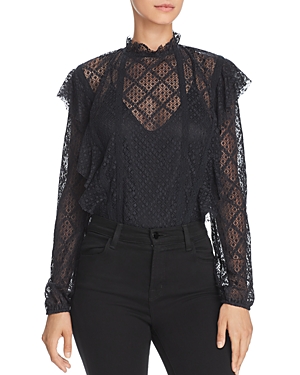 FREE PEOPLE
Goldie Lace Bodysuit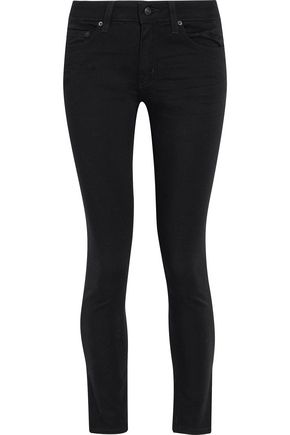 DEREK LAM 10 CROSBY
Woman Devi Mid-rise Skinny Jeans Black Size 25
FRYE
Jolene Ankle Bootie, Size 5.5 M - Brown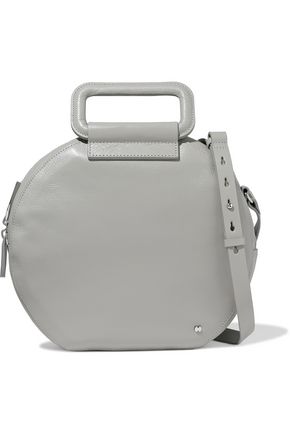 HALSTON HERITAGE
Woman Textured-leather Shoulder Bag Gray Size -
For an easy off-duty look: Hanro's l
ong sleeve bodysuit
This long-sleeved bodysuit has just the right amount of ribbed detailing for an intricate yet comfortable appeal. You can wear this one with jeans and flat mules for an off-duty day filled with errand runs when you need to look good while feeling good.
HANRO
Long Sleeve Bodysuit
BROCKENBOW
Charlotte Mid-Rise Boyfriend Jeans, Raven Gray
LINEA PAOLO
Anya Bow Mule, Size 9.5 M - Brown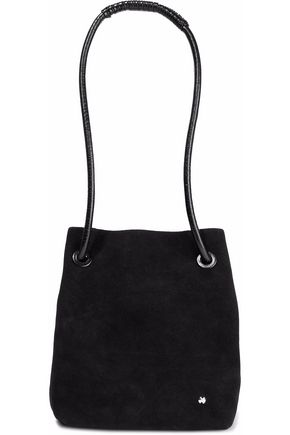 HALSTON HERITAGE
Woman Alism Suede Bucket Bag Black Size -
For that perfect fall day look: Boohoo's h
igh Neck long sleeve bodysuit
We love the slight turtle neck and warm fall hue of this long sleeve bodysuit. This one is perfect for those days defined by crunching leaves and pumpkin picking. Team it with jeans and brown Chelsea boots for a favorite fall look.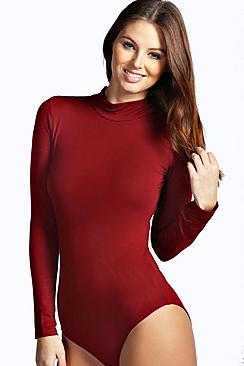 BOOHOO.COM
High Neck Long Sleeve Bodysuit
AG
The Ex-Boyfriend slim jeans
MATISSE
Moscow Chelsea Boot, Size 9.5 M - Brown
LOVE MOSCHINO
Quilted Tote Bag
For the relaxed yet trendy daytime look:
Boohoo's floral long sleeve wrap bodysuit
Who ever said florals were only for springtime? The warm-toned palette of this floral wrap bodysuit makes it perfect for a relaxed fall daytime look. With jeans and ballet flats, this top is everything you need.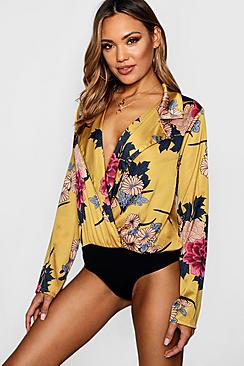 BOOHOO.COM
Floral Long Sleeve Wrap Bodysuit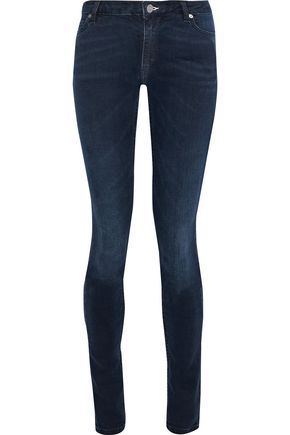 ACNE STUDIOS
Woman Low-rise Skinny Jeans Dark Denim Size 24W-32L
ME TOO
'Halle 2.0' Ballet Flat, Size 6 M - Brown
DKNY
Leather Crossbody Bag
For the day out with friends look: Gannie's
Flynn lace bodysuit
This short-sleeved and lacy bodysuit is just what you need for a long day shopping or out with friends. Wear it with jeans for optimal style and comfort, and opt for color-matched ankle boots and a crossbody bag for added ease.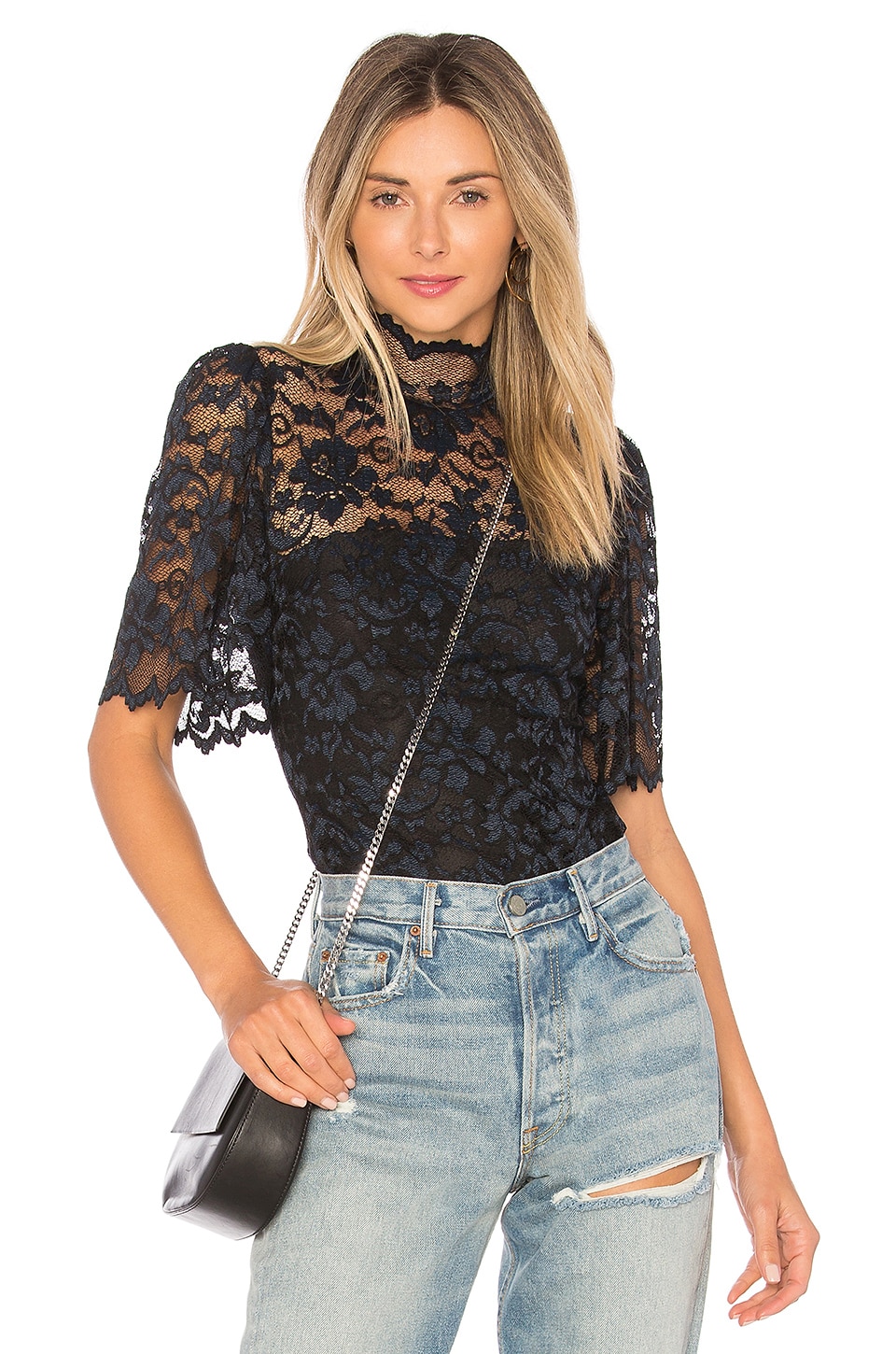 GANNI
Flynn Lace Bodysuit
VIGOSS
Skinny Distressed Jeans
JEFFREY CAMPBELL
Total Ankle Bootie, Size 5 M - Black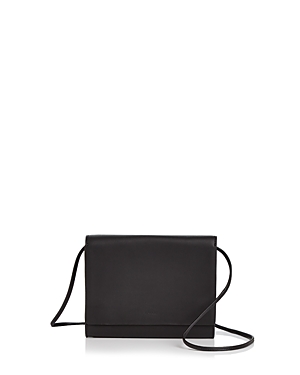 BAGGU
Compact Leather Crossbody
For the long day at work look: Few Moda's r
etro lace long-sleeve bodysuit
With buttons down the front and a smart high-neck collar, this long sleeve lace bodysuit is perfect for that long day of work when you need to feel stylish and comfortable to get through your day. This top pairs great with jeans, and in a black skinny, you'll bring in that professionalism your office will approve of.
FEW MODA
Retro Lace Long-Sleeve Bodysuit
RAG & BONE
High-rise ankle skinny jeans
SAM EDELMAN
Margie Pump, Size 6.5 M - Black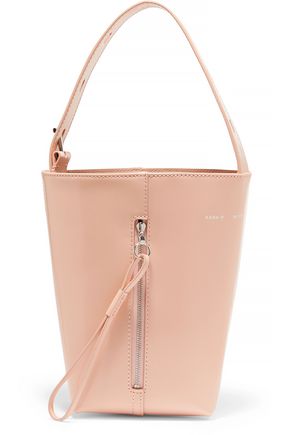 KARA
Woman Panel Pail Glossed-leather Bucket Bag Pastel Pink Size -
For the long night out look:
Revolve's Romy Long Sleeve Bodysuit
With long sleeves and cheeky lace cut-outs at the bodice and arms, this black bodysuit from Revolve is perfect for a night out. Team it with jeans in a medium wash and a cute pair of black ballet flats to look cute and feel comfortable.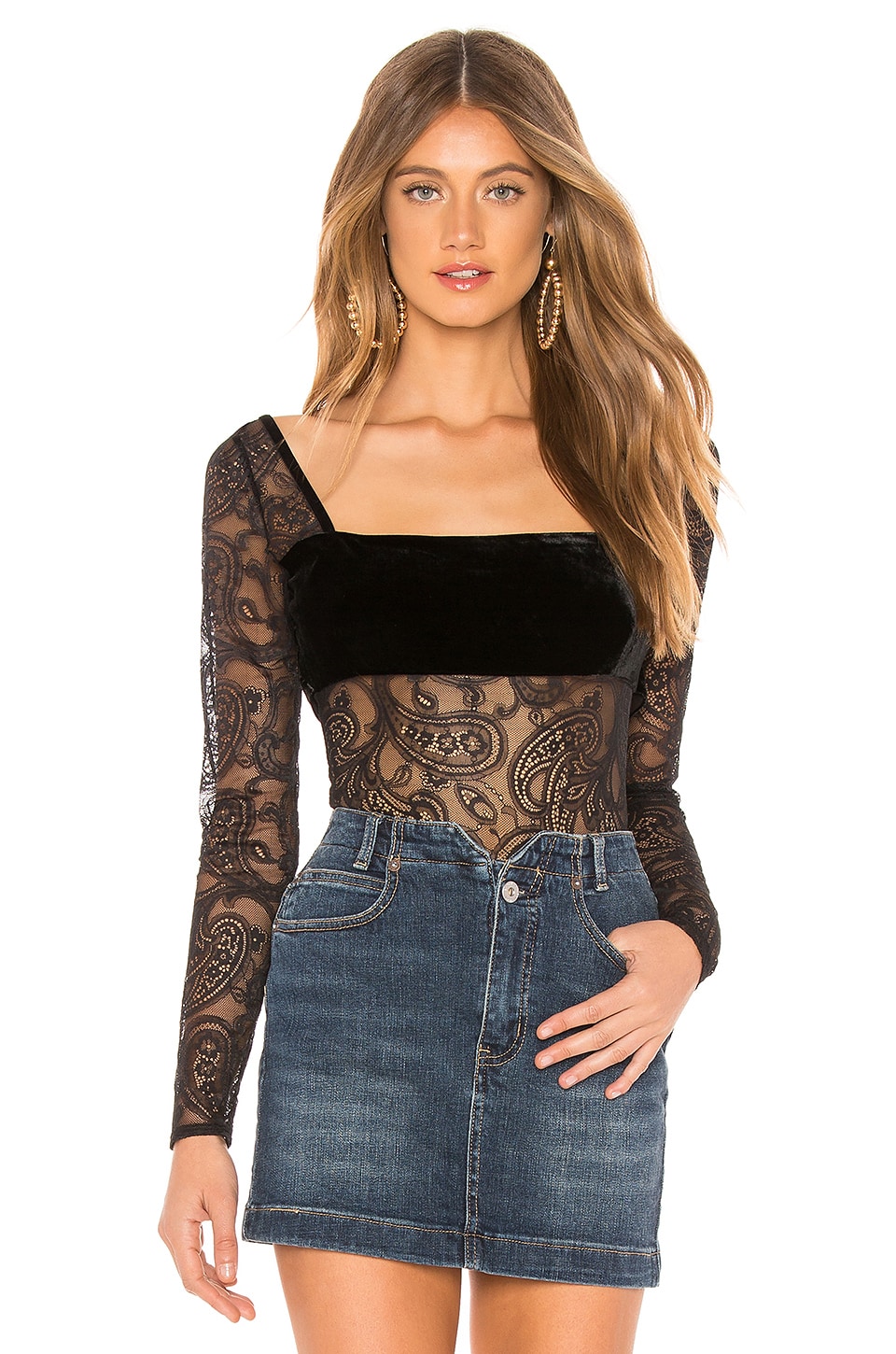 FOR LOVE & LEMONS
Romy Long Sleeve Bodysuit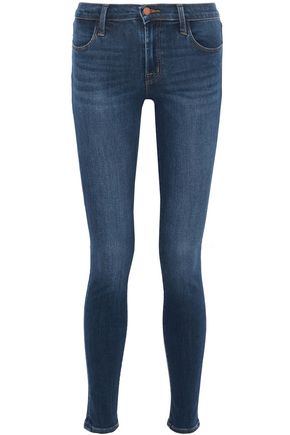 J BRAND
Woman Mid-rise Skinny Jeans Mid Denim Size 32
KENNETH COLE NEW YORK
Gemini Ballet Flat
NEIMAN MARCUS
Pompom Chain Clutch Bag